2022-01-01
Caution! this is a fraud website for GACC single window registration
Upon the implementation of GACC Decree 248 on 1st Jan 2022, many producers or traders overseas are still struggling to figure out what this regulation is all about, who shall make the registration and how. Their trading or export business are still suffering upon the failure of registration.Some companies were misled by the fraudulent websites, not only did not obtain the registration number, but also caused economic losses.
The fraudulent registration websites generally has the following characteristics:
1. The applicant is required to pay online
2. The payment is usually low
3. The website would abuse GACC's logo or VI to make it looks real, which is illegal. In order to evade the crackdown by Chinese government, these domain names are registered overseas and used overseas network servers.
The login page you're watching now is called China Import Food Enterprise Registration System, This is the official GACC's registration system particularly for overseas food manufacturers exporting to China.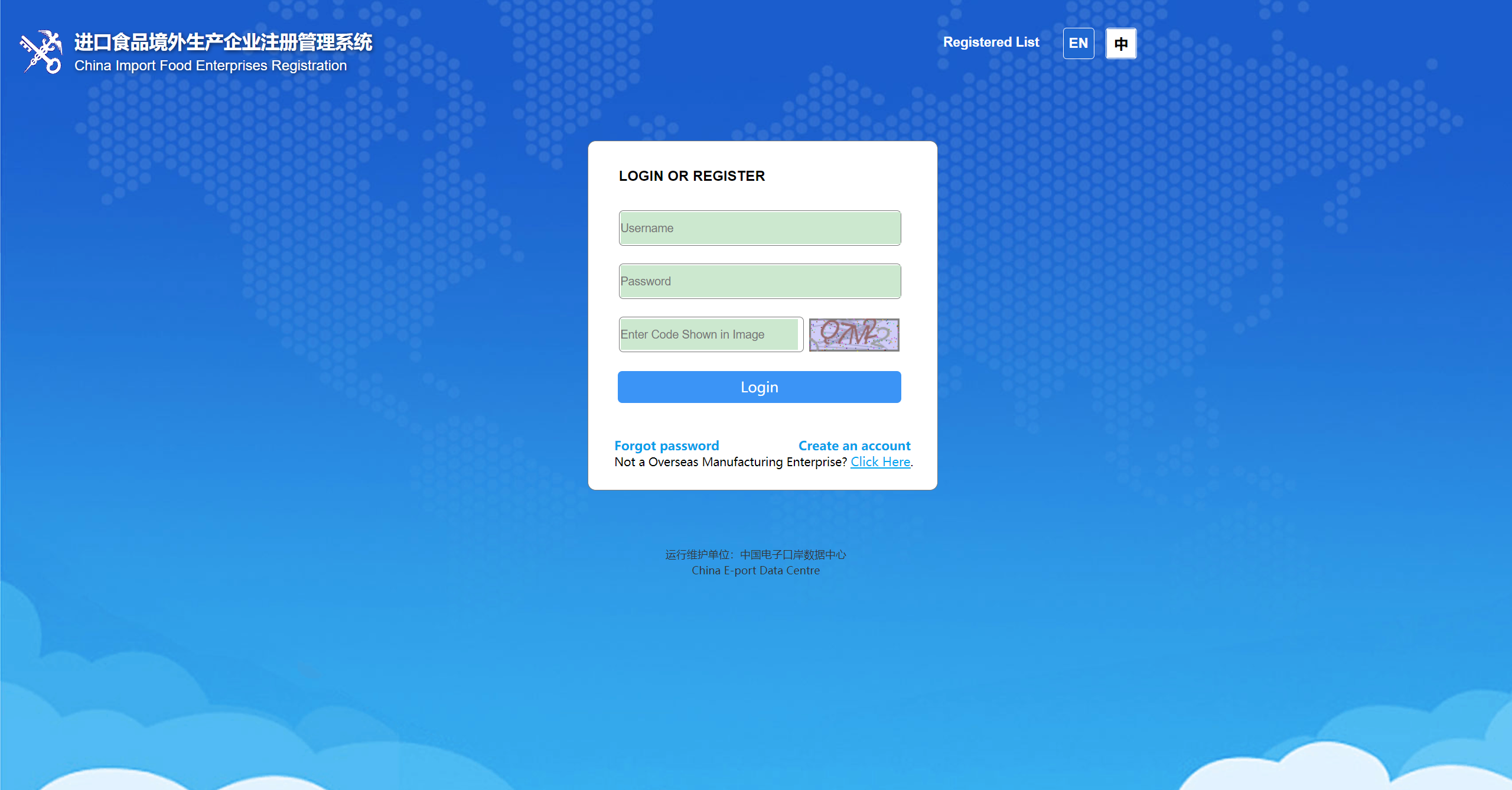 This fraudulent webiste also use single window and many other GACC's element, such as the banner background photo, and GACC's logo. It's very tricky that they're using a Chinese to tell you it's not GACC (China Customs) official website. However, not everyone can read Chinese, so this statement is kind of non-existing. The registration process in fraudulent website is quite similar to the cifer system. The only difference is the fake one will charge you fee on the registration while the real one won't charge any.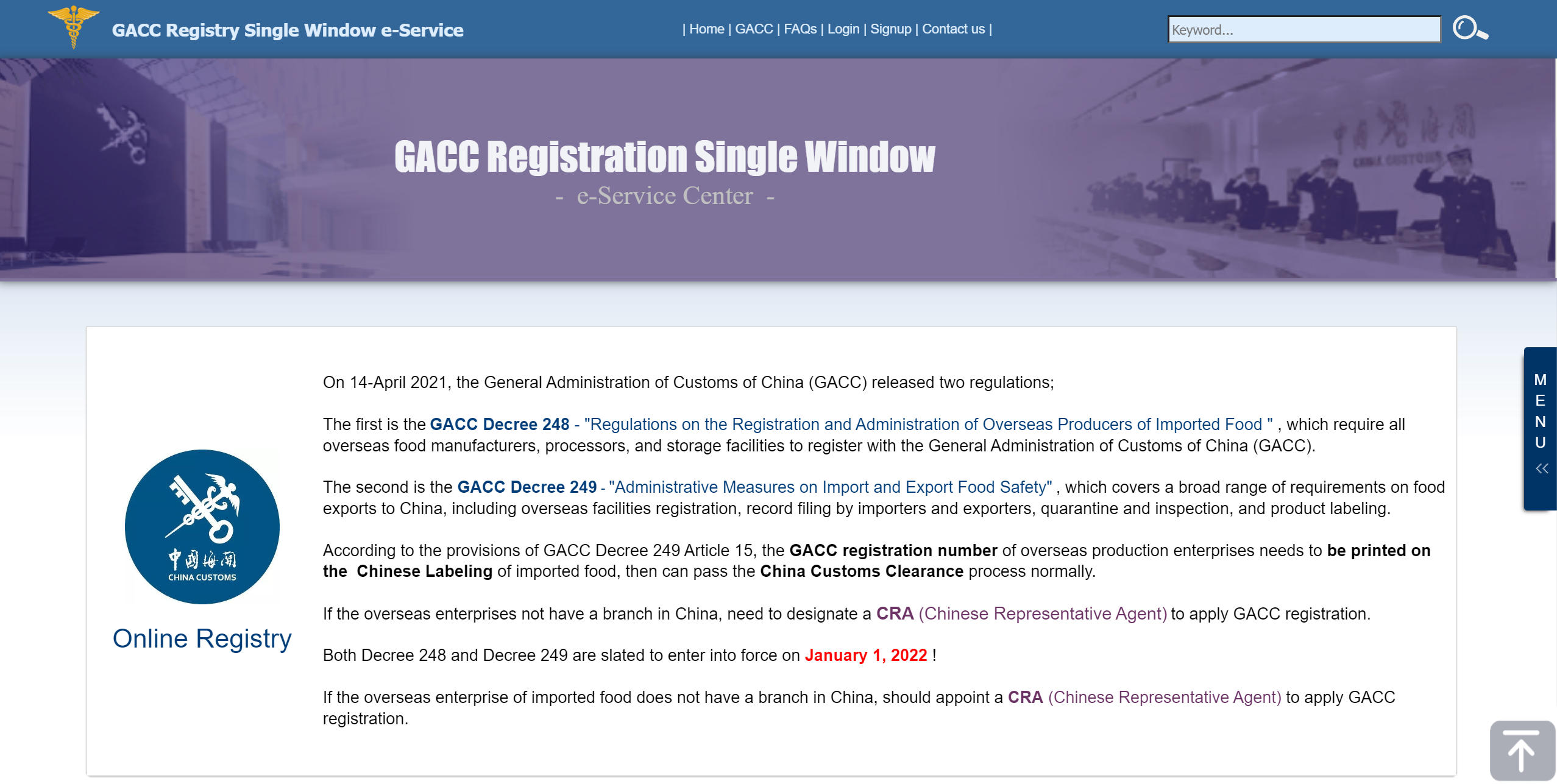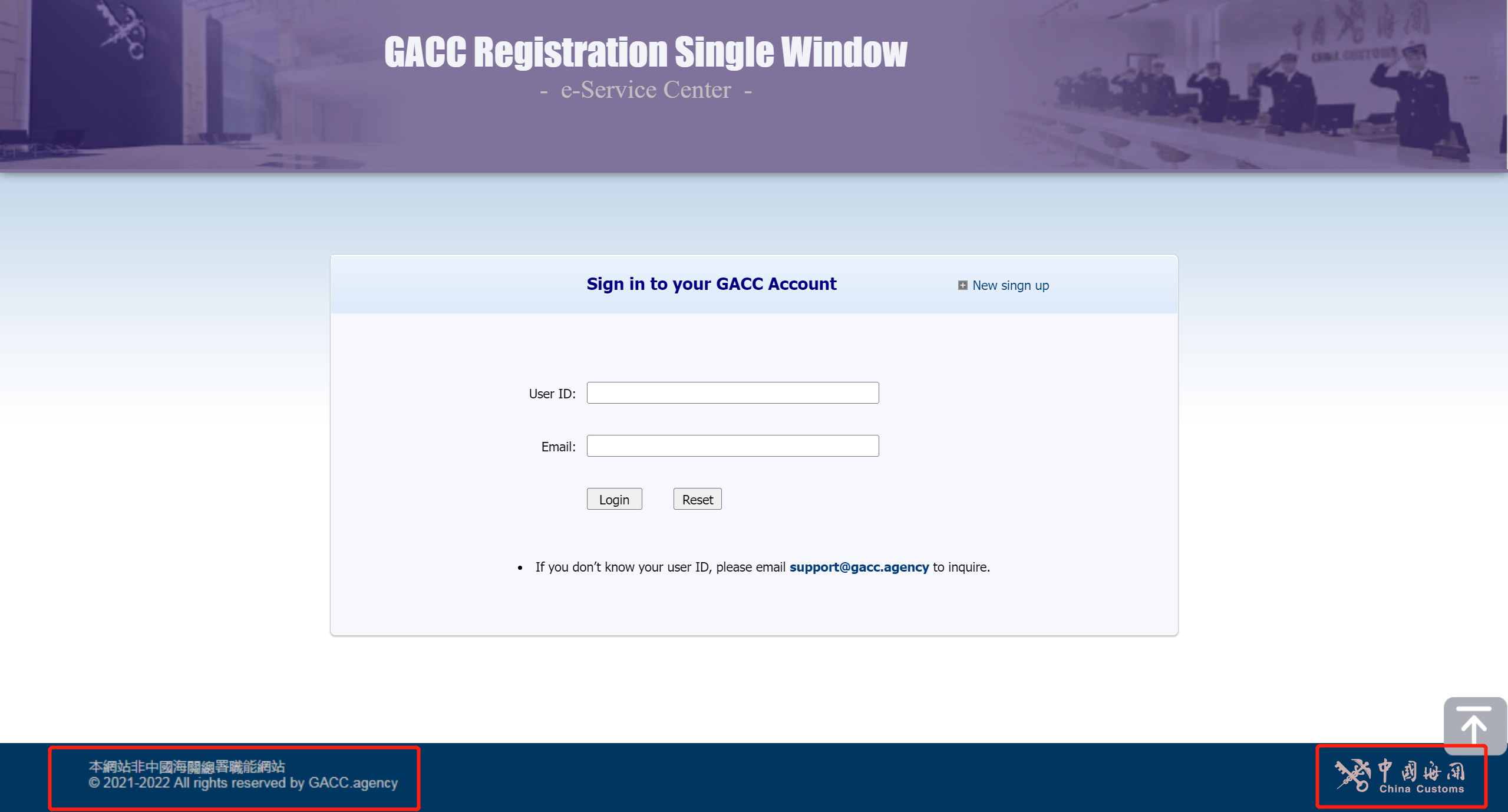 We infer this website is operated by a third party registration compliance service agency from the overall business model. However, in such a confusing way to disguise their real identity, customers mistakenly believe that they make the registration on the official website. It'll be great if the agency could assist the client to obtain the registration number. But the nightmare is the client not only lose money but also precious time if they can't make the registration.
We strongly suggest that those who have concerns or inquires about any GACC registration issues can
check with us
.
GACC Policy/Market Opportunities